The dynamic technology changes and projects complexity have both increased dramatically which makes many organizations and government entities are seeking Project Management Services to ensure project timely execution and success. Having the right knowledge and expertise of managing projects or programs is key towards achieving the right results.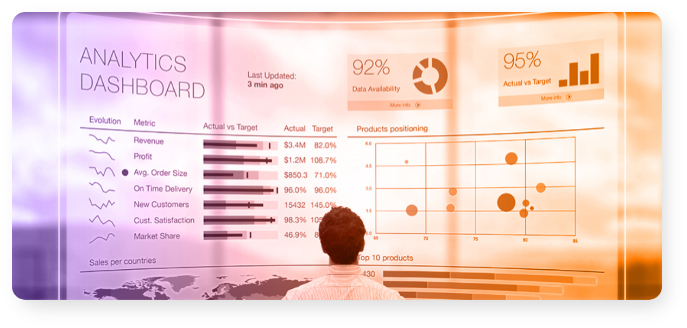 Different stakeholders' expectations while varying yet all mandating high quality and timely projects delivery. Budget control, change management handling, customer satisfaction, solid resources utilization, risks identifications and risk mitigations are all key elements that need to be managed strictly to ensure success.
DEFINITION OF PROJECTS' FAILURE AND WHY?
Projects fail when they aren't delivered with quality expected or within the budget estimated or faced with major delays. Various factors can cause individually or grouped project to fail.
IMPROPERLY MANAGED SCOPE
Clear definitions of project scope are key to project success, lack of managing scope and not ensuring that any scope changes impact is well-studied and managed can cause project failure or major delays and budget deficits
DISCONNECT BETWEEN SALES, FINANCE, LEGAL AND DELIVERY
Within the same organization, a disconnect between sales, finance, legal and projects teams can cause a total chaos which usually leads to projects failure
Unmanaged Quality
Delivering a low quality due to poor budget management and hiring low quality resources will cause project failure
OUT OF CONTROL SCHEDULE
Delivery without clear understanding of projects schedule, dependencies and right allocation of task force on each project task could leads to delay and possibly to penalties
UNCONTROLLED BUDGET
If not controlled – projects can face budget deficits which could cripple the whole project continuation
UNMITIGATED RISKS
Unforeseen, unmitigated risks could become a major disabler to the project continuation and can lead to failure.
The ANSWER IS 'PROJECT MANAGEMENT OFFICE' - PMO
Project Management Office provides the discipline, governance and best practices that ensures the right process is followed along the lifecycle of the project and in each phase. While building PMO requires investment in resources, tools and building expertise, if the nature of the organization - irrespective of its size - isn't projects oriented, then such investment will become just a burden and will not bring the ROI forecasted.
Organizations tends to have PMO as a Service to achieve the following:
No need to upfront investment
KPI controlled service so managing service delivery is much easier
ECOTEL – PMO as a SERVICE
ECOTEL consultancy services – Project Management Office as a SERVICE is an elite consultancy service that ECOTEL provide to its clients whether an Enterprise, large organization or Government entity. The service is founded based on an immense experience in delivering mega scale ICT projects regionally. The accumulated expertise enables ECOTEL to provide its clients with a scalable service that fits the needs of each client according to the nature of its projects.
KPIs/ EXECUTIVE REPORTING
ECOTEL PMO director will provides periodical executive updates and reporting to clients' management. KPIs of ECOTEL performance will be monitored and reported as well.
ON SITE PMO RESOURCES
ECOTEL provides the PMO resources to work on site on customer premises. All PMO activities take place hand in hand with the clients' stakeholders
BACK-OFFICE SUPPORT
ECOTEL leverages its BACK-OFFICE support to be utilized by the PMO staff on the ground through the entire engagement.
Project Reporting is a crucial part for all stakeholders and especially management. ECOTEL offers the following reports as part of PMOaaS service
All stakeholders Reporting
These reports are periodic and it brings updates to all concerned stakeholders
PMO Internal Reporting
These reports are important for PMO director to control and align PMO activities
EXECUTIVE REPORTING
These reports are given to Top management and usually accessible from a dashboard
All reports encompass the following
Project Overall Progress, Schedule Progress, Budget Status, Change Management, Quality Control Reports
ECOTEL relies on the wealth of its BACK-OFFICE Support to all established KPIs of the services. BACK-OFFICE INCLUDES
PMO governance, Organization Structure, discipline, methodology, documentation and templates, Processes Governance – All PMO processes and governance, PMO templates, Best Practices for planning and control of the various projects, Skills and resources through providing Qualified Consultants and augmenting clients' staff, Accumulated Expertise and knowledge base, Structured Reporting, Training and coaching material and sessions